Your fashion-challenged Avid Bruxist! She is back with another Fix! (Read double-feature Parts 15 & 16, and follow the links for previous posts.)
You guys, this fashion journey I've been on the last few years has proved to me that anyone can learn anything–you just have to accept the pace of the student. When Arlo came home from the hospital after not taking anything by mouth for the first seven and a half months of his life, he could take eight watered-down drips of puree. For a long time, it looked like he was going nowhere, but now he eats a whole banana mashed with peanut butter, and I kinda don't know how we got here. It's like watching your own hair grow.
Anyhow, look at how I master this Fix with only slight guidance from Kate.
First, another maternity shirt. Why, Stitch Fix?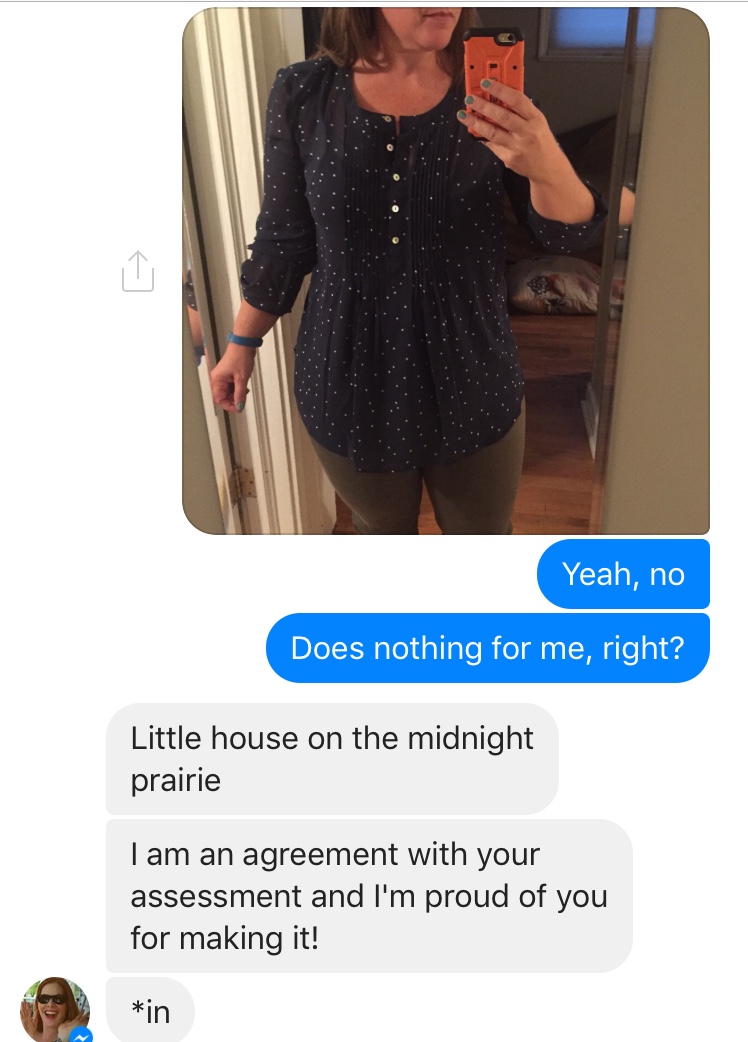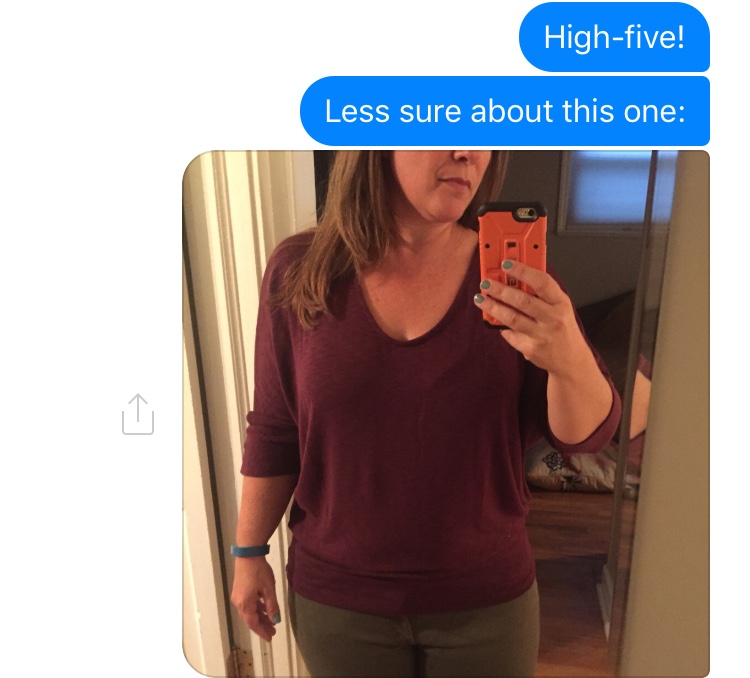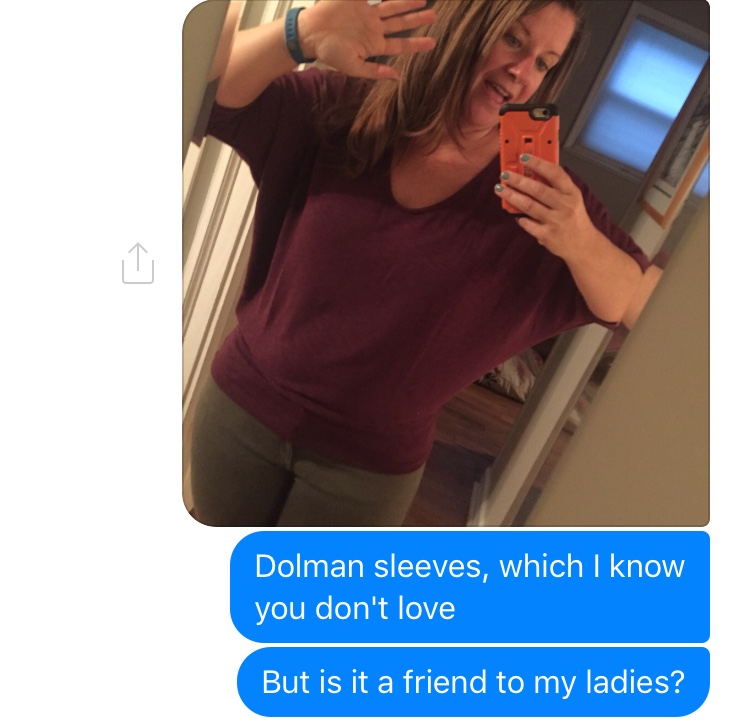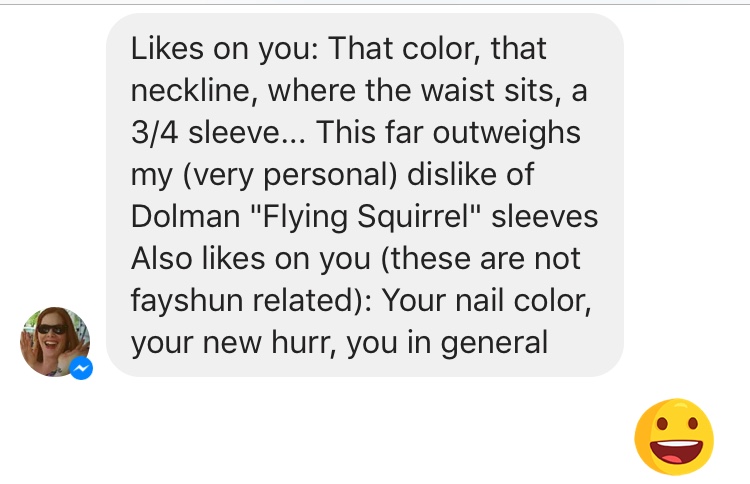 She likes me in general. And you know what? For the first time in my life, I like me in general too. Likely a combination of being in my 40s (thus giving fewer fucks about stupid shit), having my kids, and exercising regularly. But dressing more fashionably for the body I have is a not-small part of it too.
Don't get me wrong, things aren't perfect. I'm actually going through a bit of a depression right now. Work is really hard, and I've only slept through the night fifteen times in the last two years. And I'm still not desperately in love with my own self, but yeah, I like her. She's a cool bitch.
Something I don't like? These pants: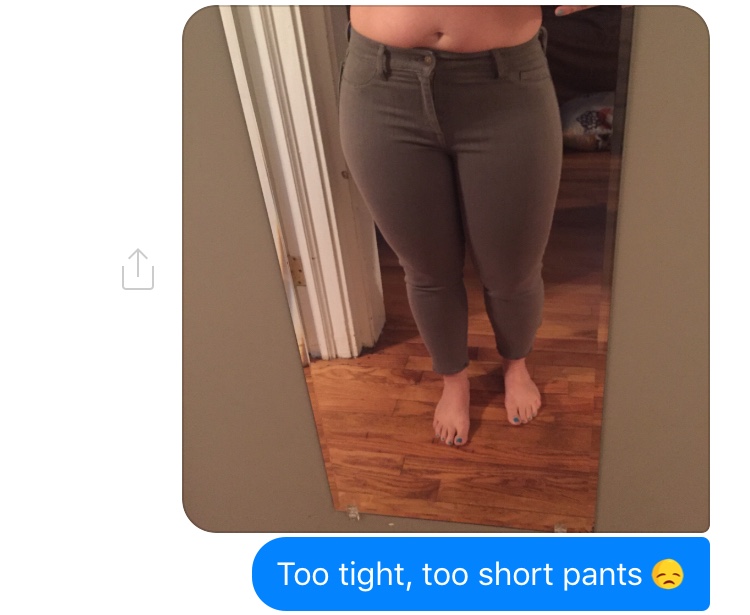 Or these pants: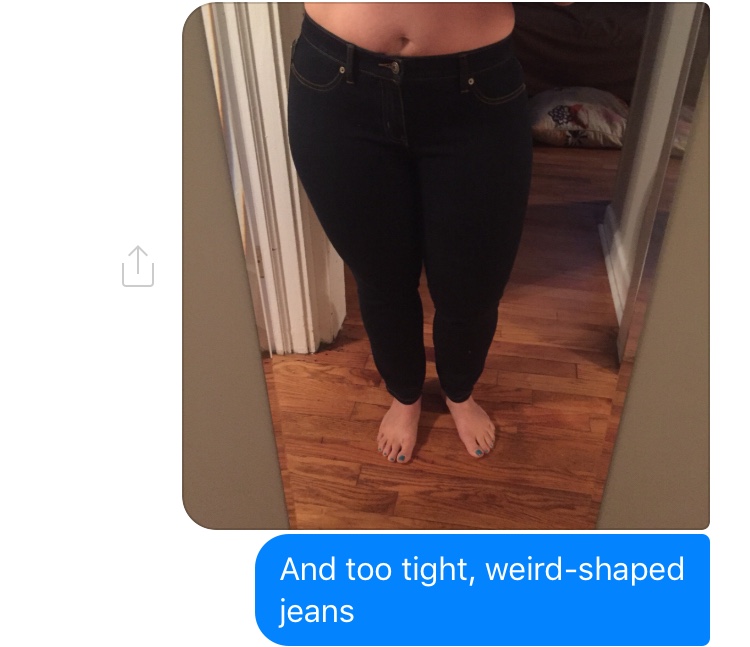 And then the bane of my goddamn existence: shoes. Flats, in particular.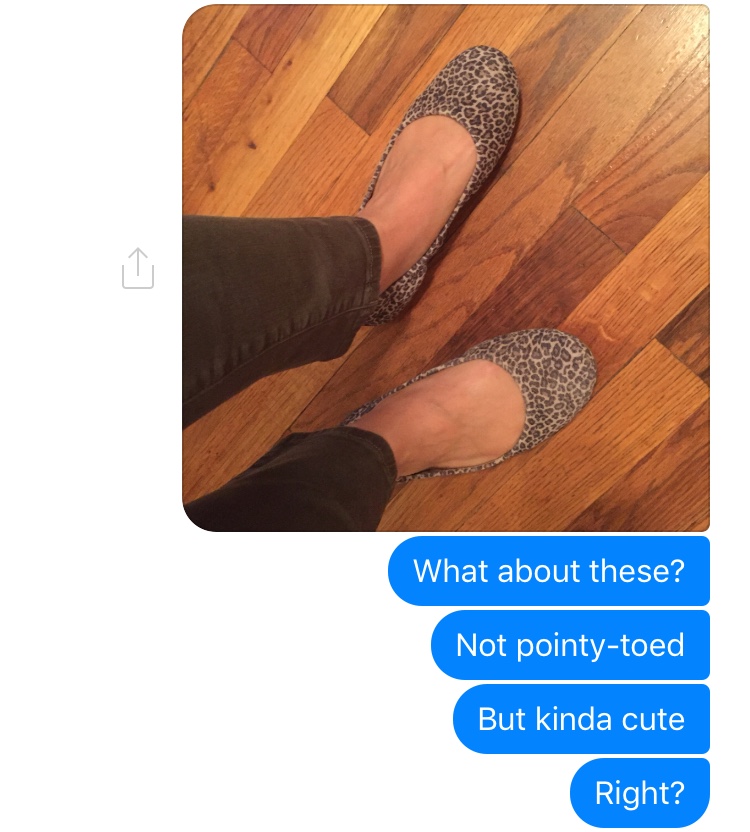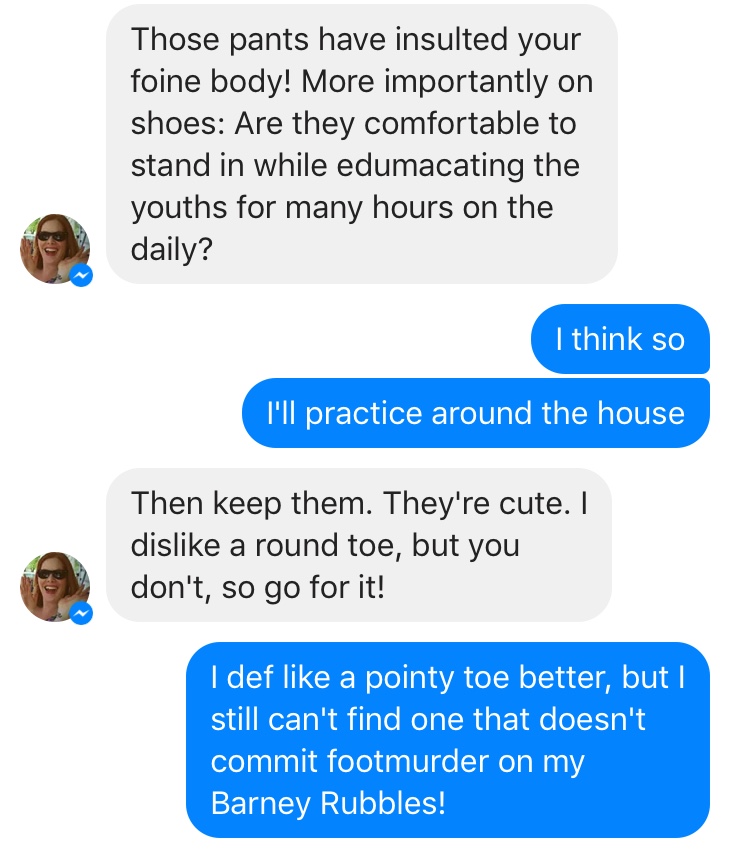 I shuffled around the house in them for a couple days, and they felt comfortable… until the very moment I stepped outside and scuffed the bottoms. Now, they rub and squeeze. It's not footmurder exactly, but they're not fluffy dinosaur feet slippers either. I'm hoping I can break them in, and all will be well.
If you want to try Stitch Fix for yourself, use this link. If you do that, they'll give me a $25 credit, and I'll keep writing these silly fayshun blogs.
Stay tuned for future Fixes! (Another one's coming down the pike shortly. I'm behind schedule. As usual.)
______________________
Like Avid Bruxist on Facebook.
Follow Avid Bruxist on Twitter.
Read my other stuff at Fat CrossFitter and Baby Happy Pants.