Your fashion-challenged Avid Bruxist! She is back with another–er, two more Fixes! My ass is behind! My behind is behind! (Read Part 14 here, and follow the links for previous posts.)
Kate, as always, was my loyal fashion handmaiden.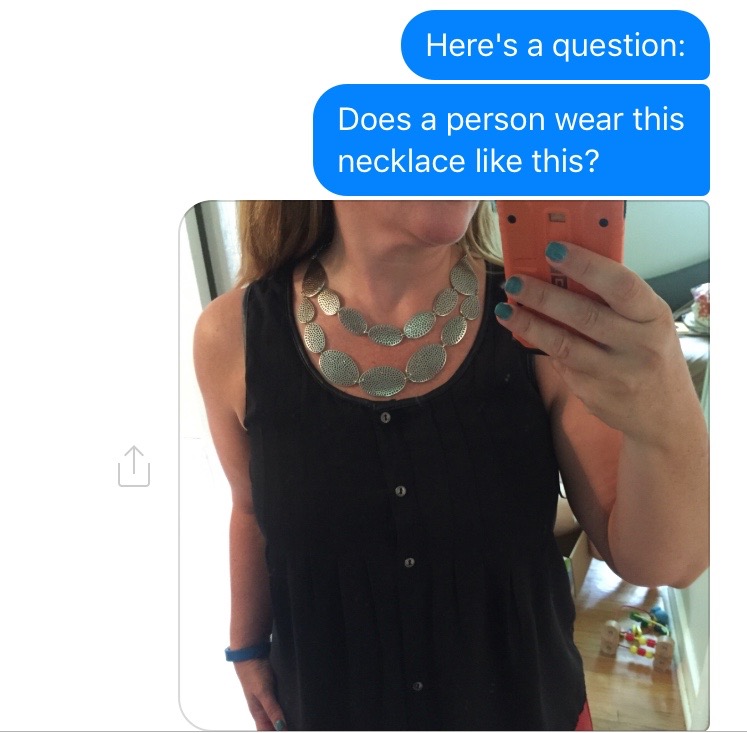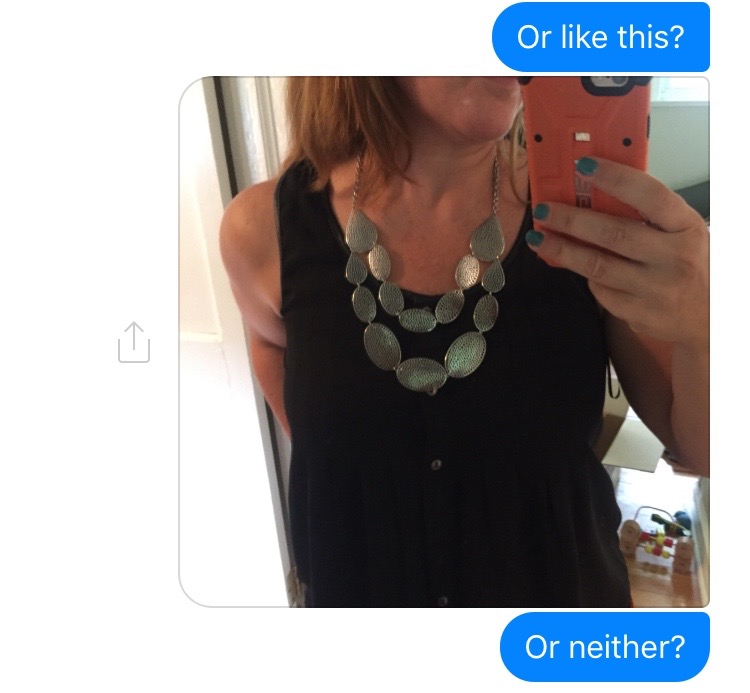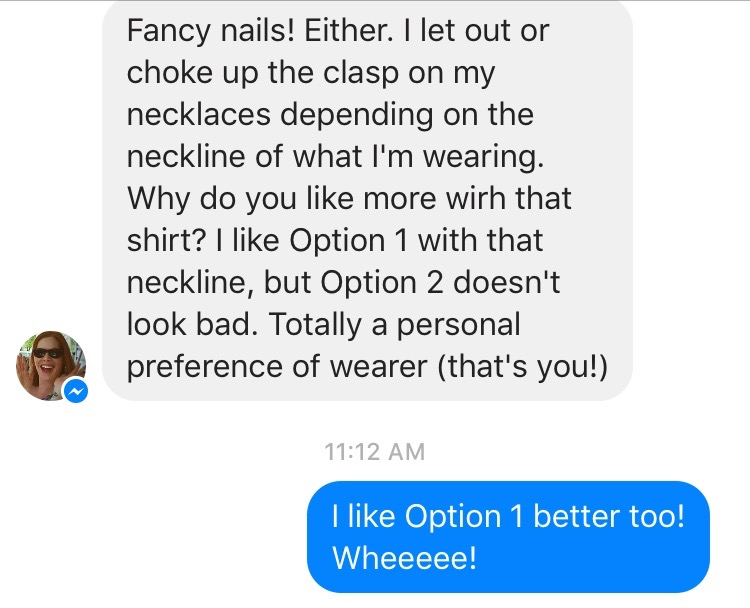 As far as I've come in my fashion journey, I still feel like my personal preferences should not count. Too early to let that tether out quite yet.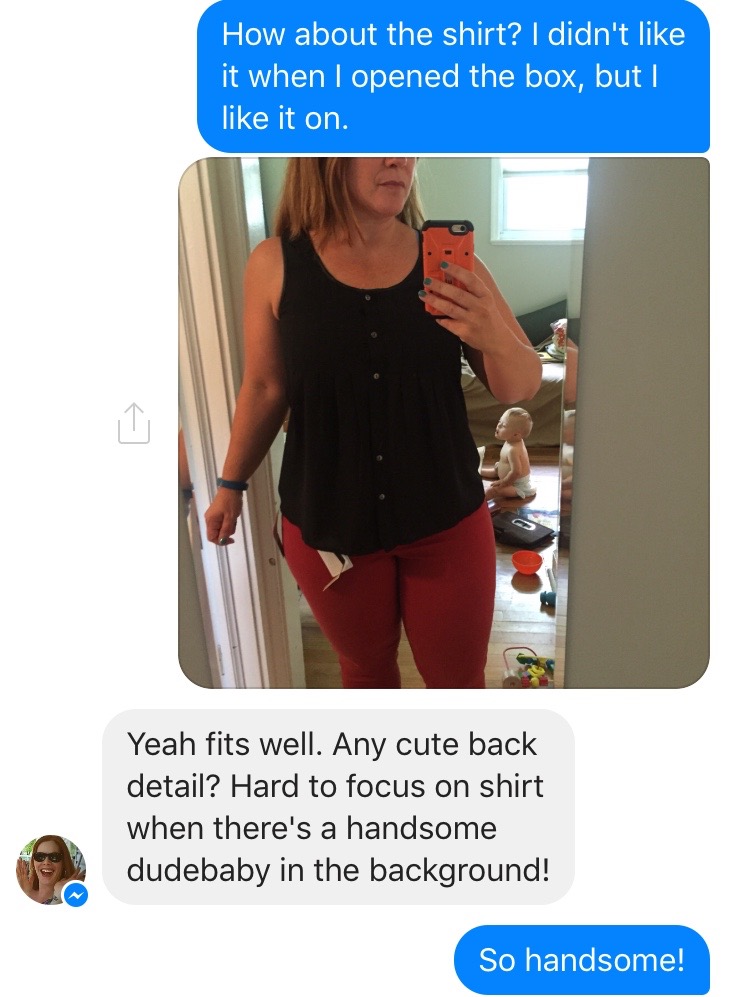 THAT HANDSOME DUDEBABY–always stealing my thunder!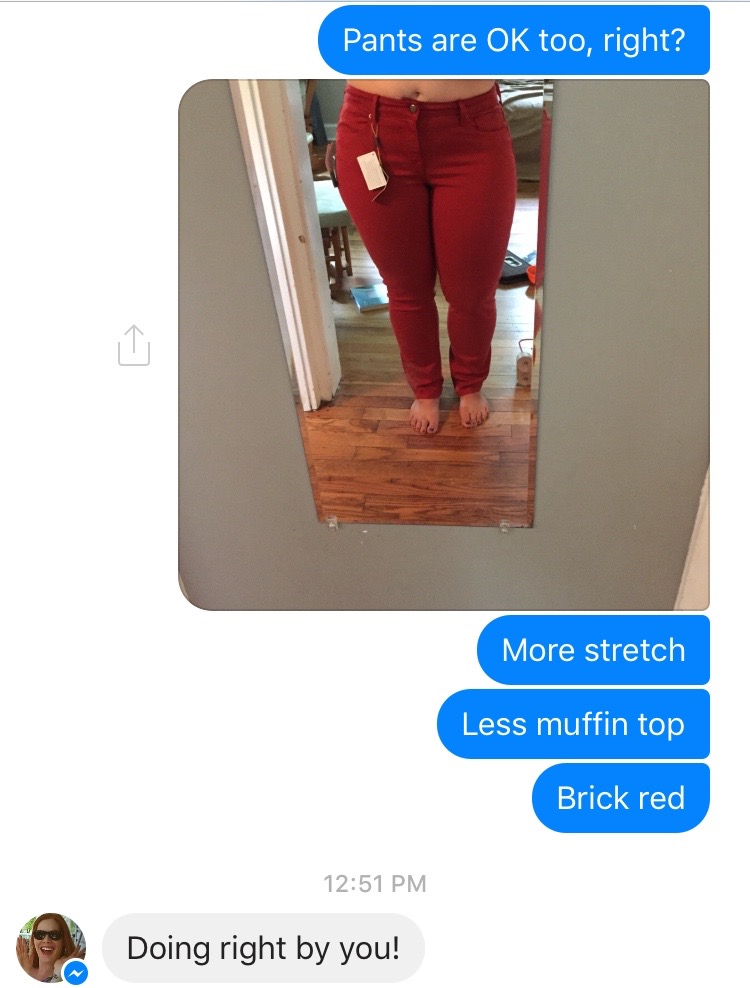 It's loco in the coco to me that I've gone from "skinny jeans <shudder>" to pretty much wearing them all the time.
Here's a fashion discussion that gets derailed by Kate's amalgamated IL/TN/NC/DC dialect: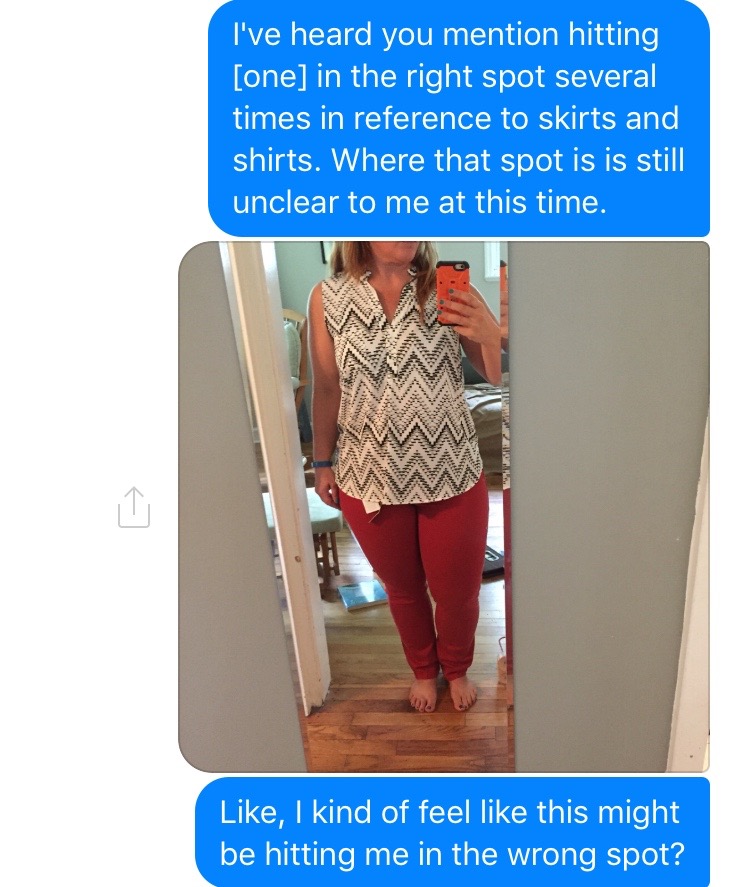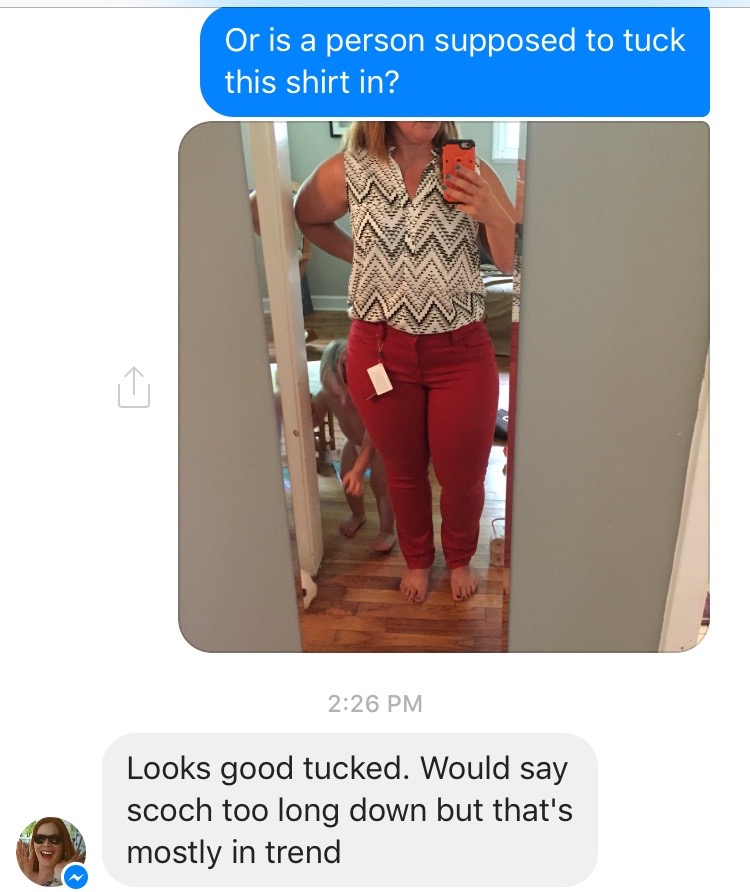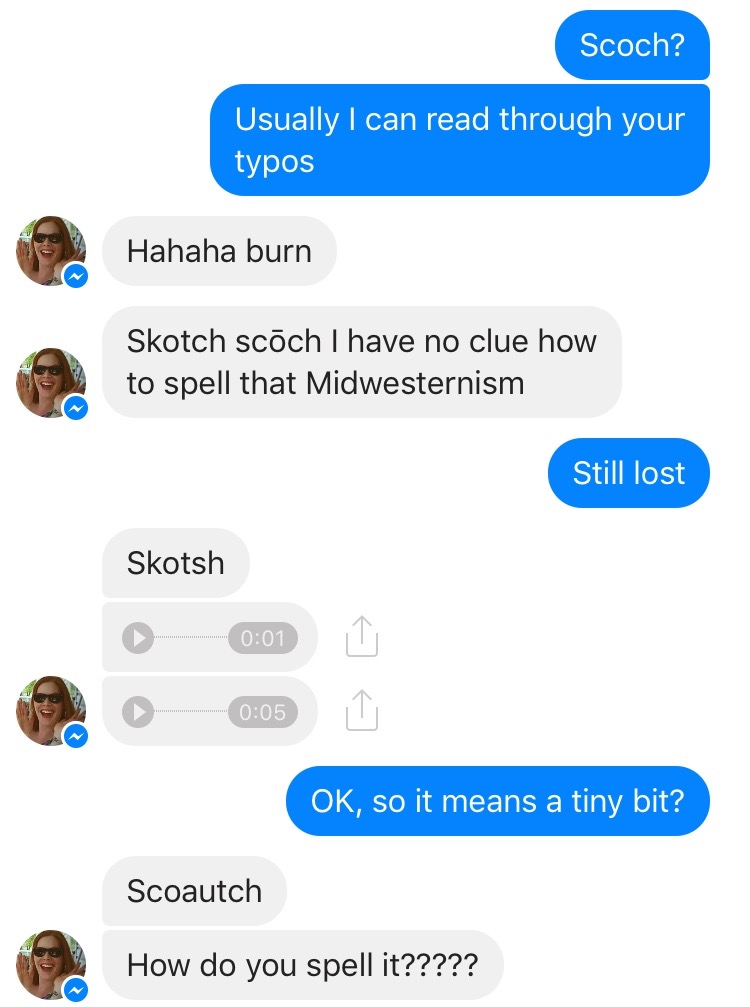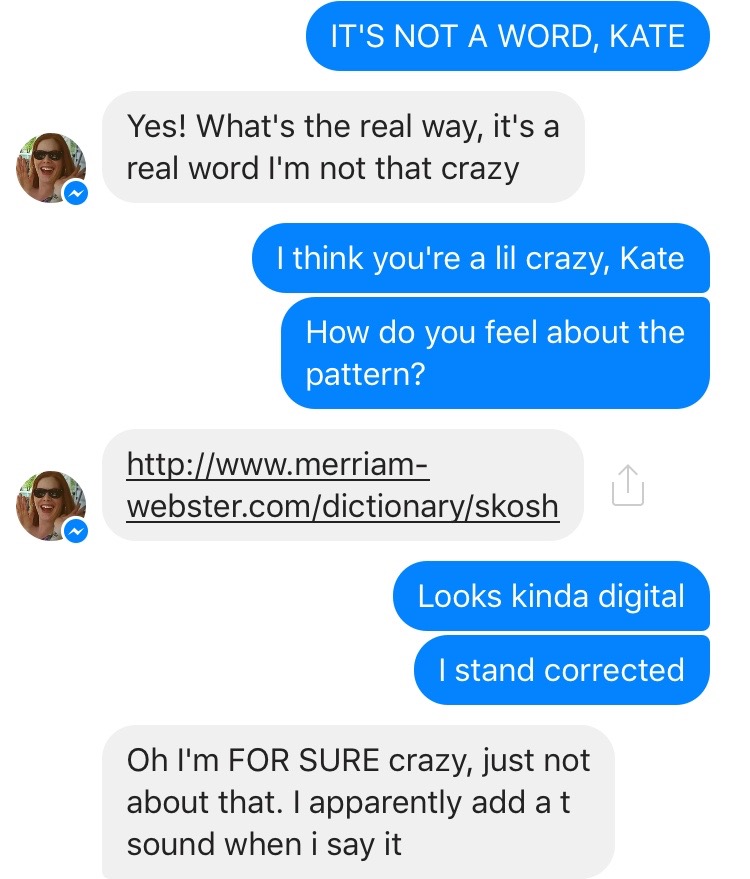 I'm not convinced she didn't hack Merriam-Webster's site and plant that entry. Does anyone else use this "word"?!
Anyway, back to the matter at hand. (NOTE WHAT SHE SAYS ABOUT CHEVRONS.)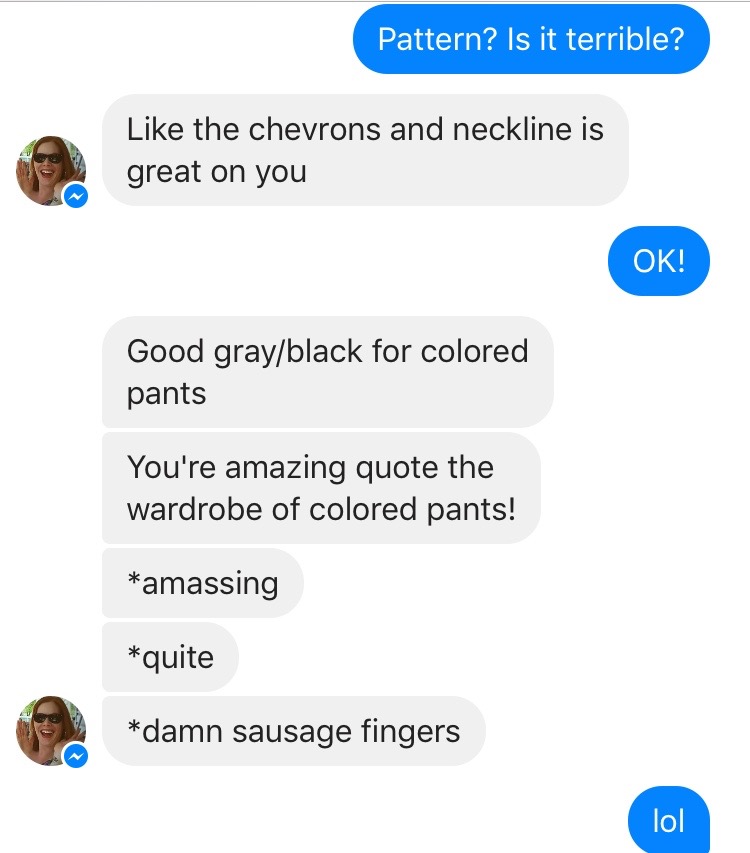 Amazing quote the wardrobe!
I was pretty sure what she'd say about this, but…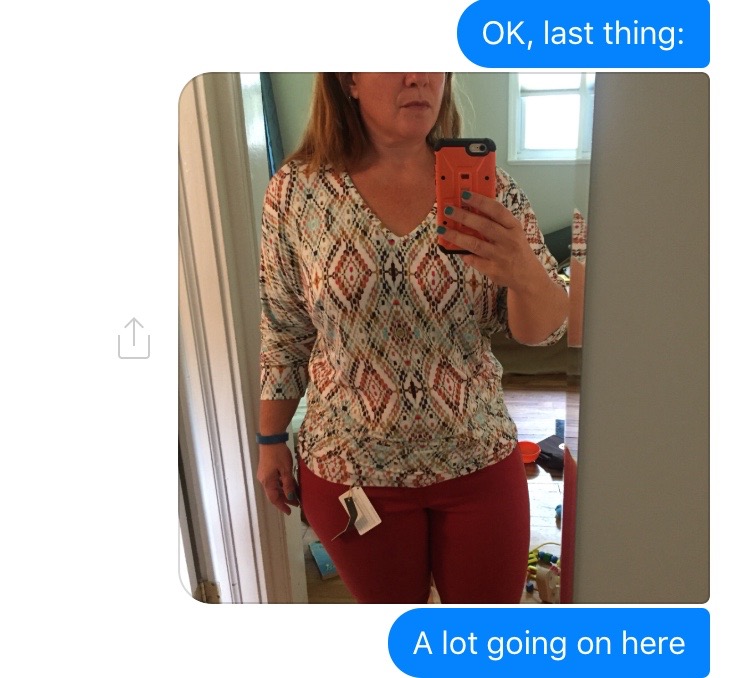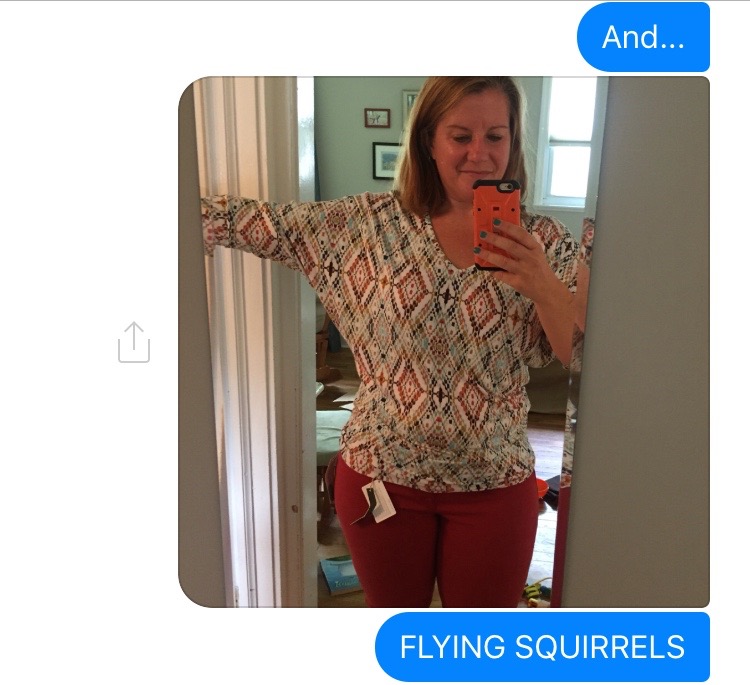 Sure enough: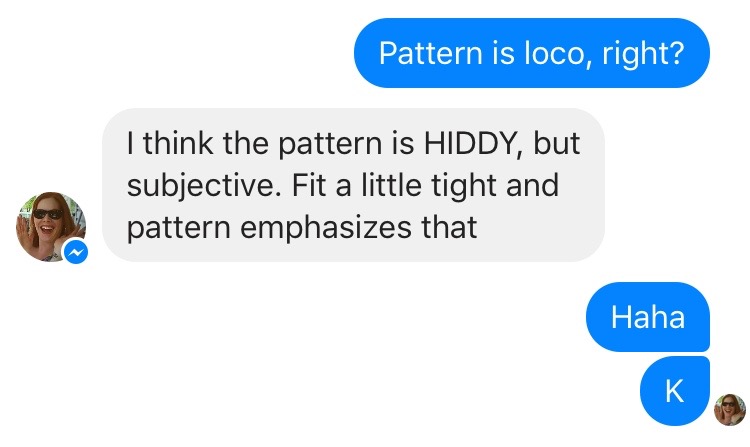 On to Fix 16! First up, I acknowledge my error in rejecting that dress from Fix 13. Dear readers, I tried to right that wrong.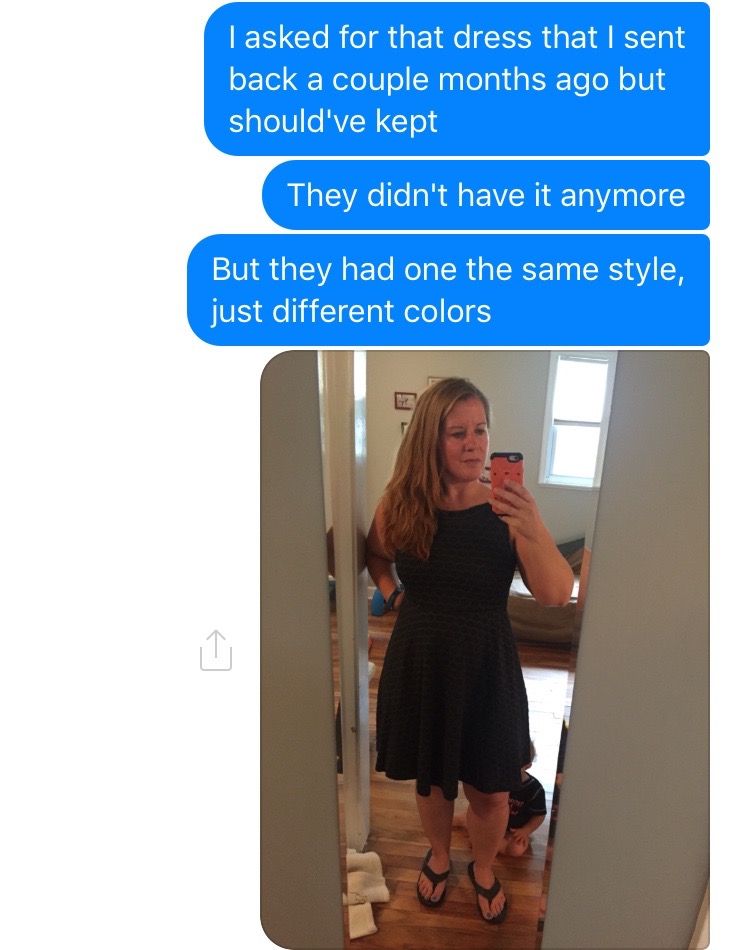 Hard to tell from the photo, but it's navy and dark green, instead of navy and cream. Kate said it was fine, so I paired it with my sandals (Maybe they don't really go? Do they go?) and necklace from Fix 1.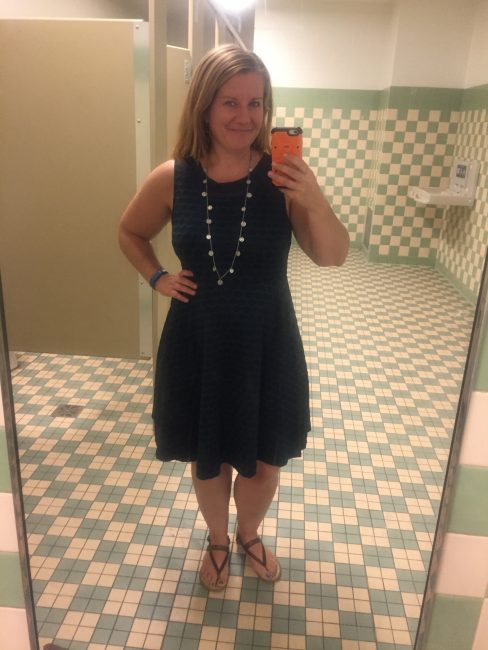 Next up, some Terrible Pants!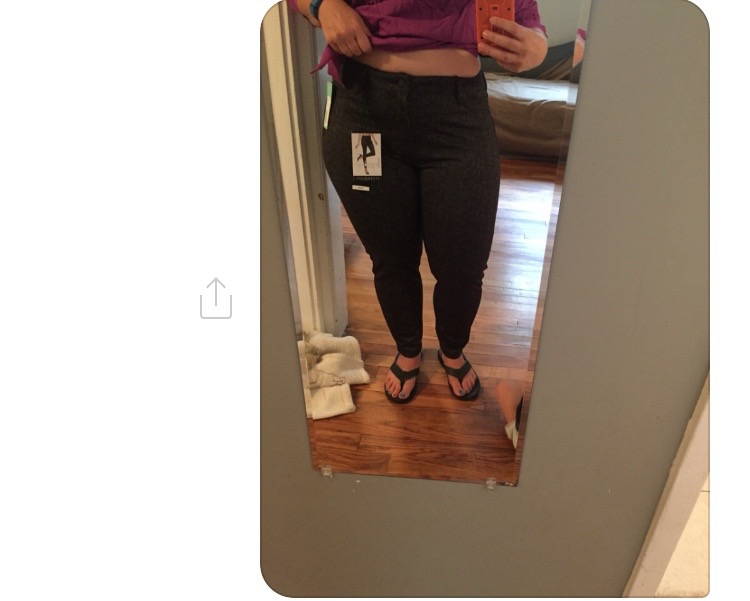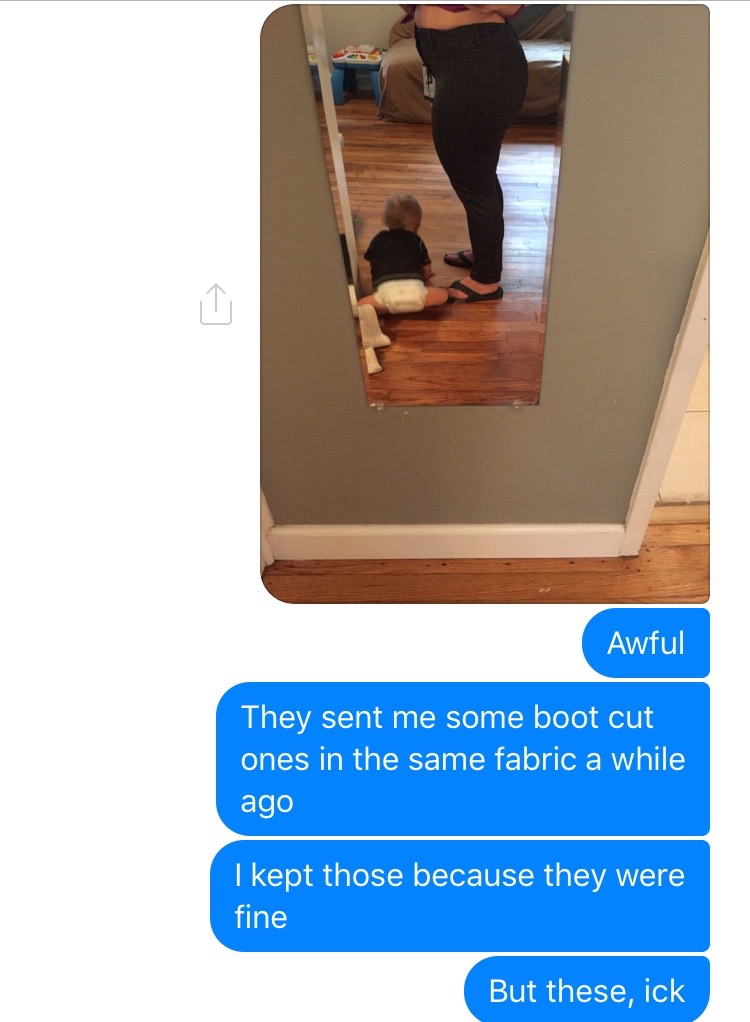 Kate agreed. Direct quote, "On no those aren't good." Also not good? This shirt: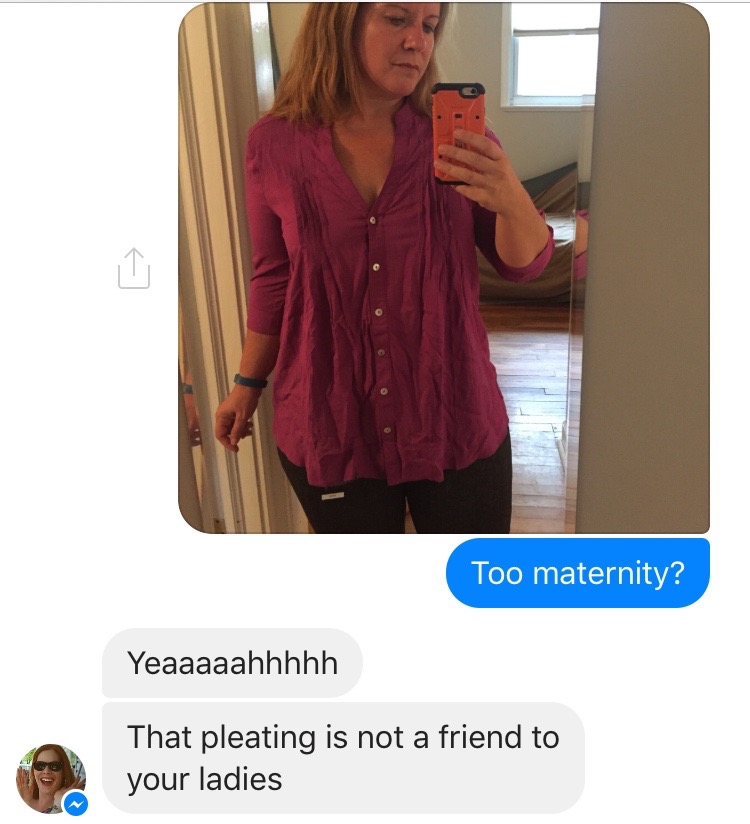 And more failure: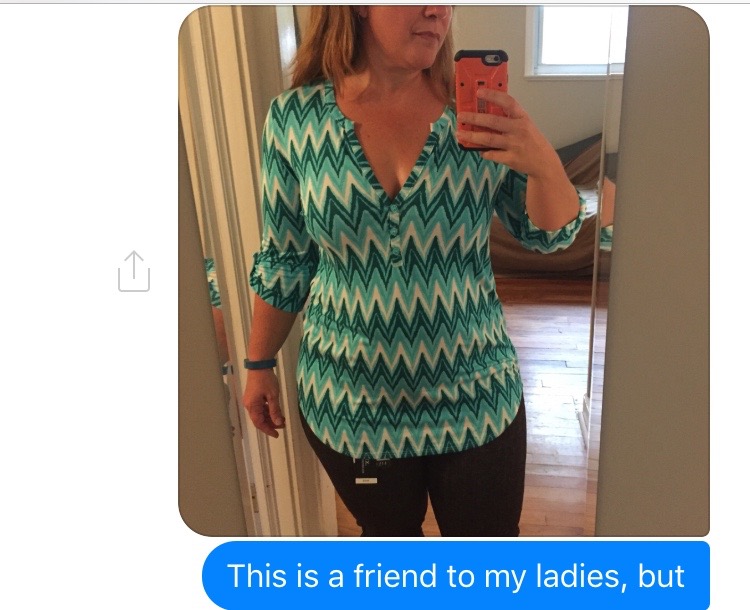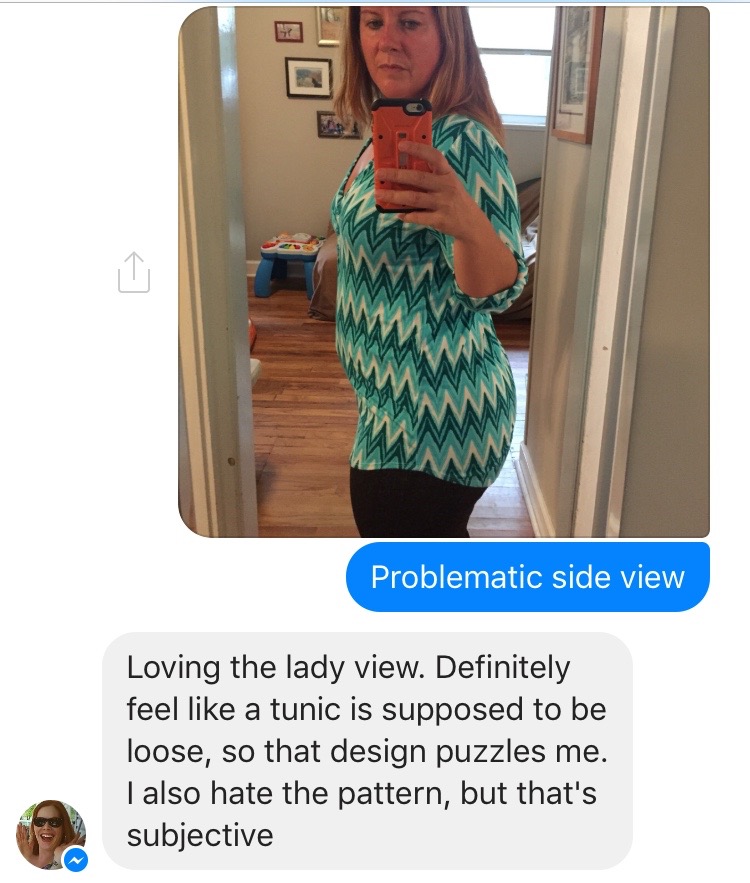 All this point, I was all "J'accuse!"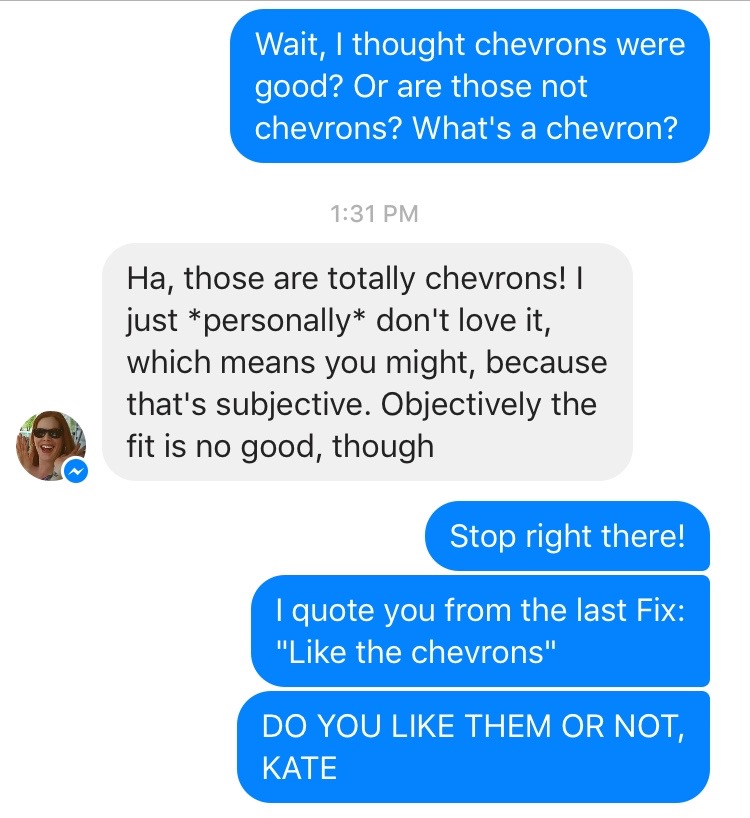 She said she liked those chevrons but not these chevrons, which UGH, I NEED HARD AND FAST RULES ON THINGS, like CHEVRONS GOOD or CHEVRONS BAD. Not IT DEPENDS ON THE CHEVRONS.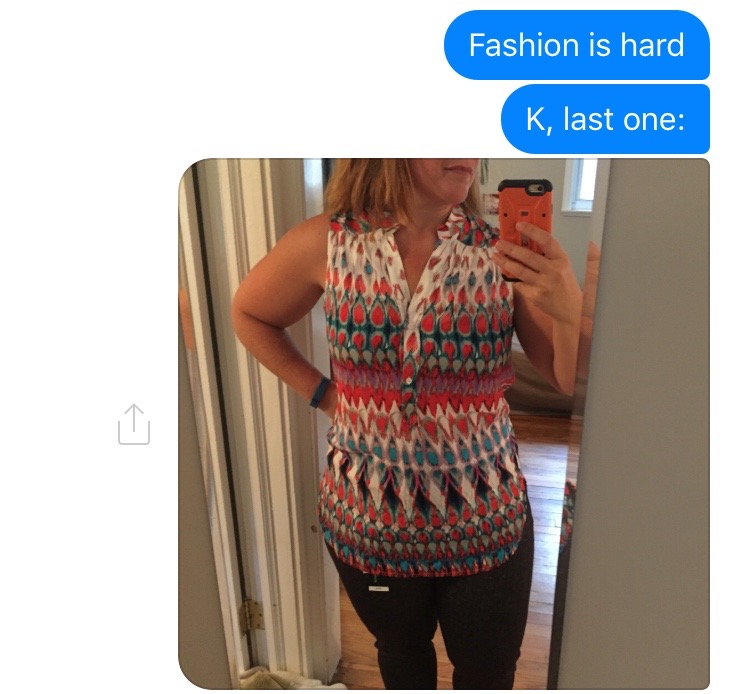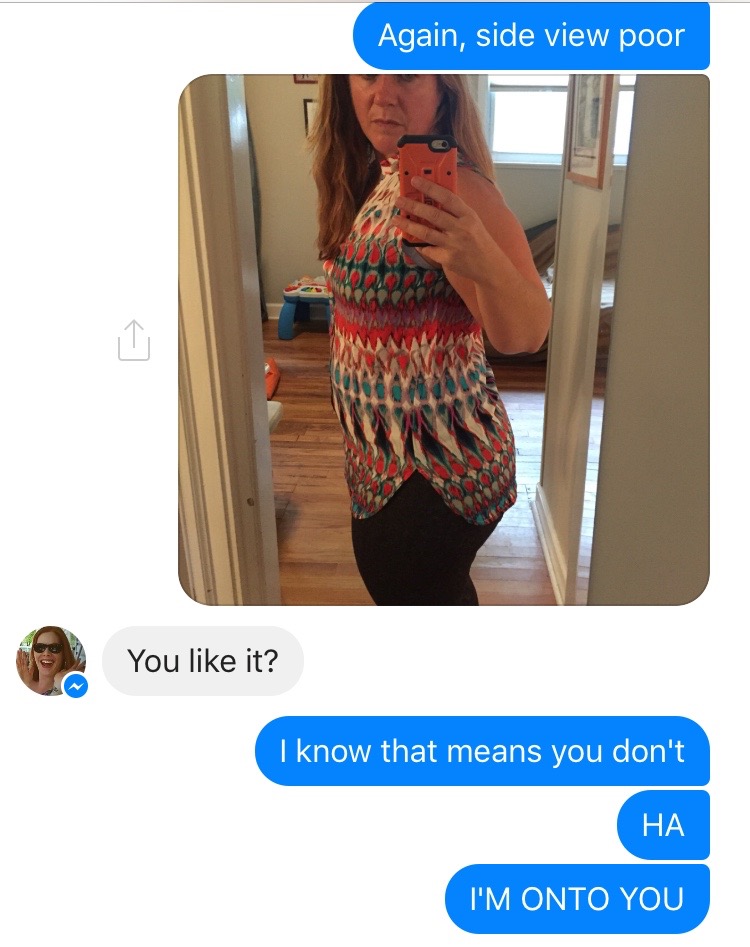 I thought I had her nailed down. Alas.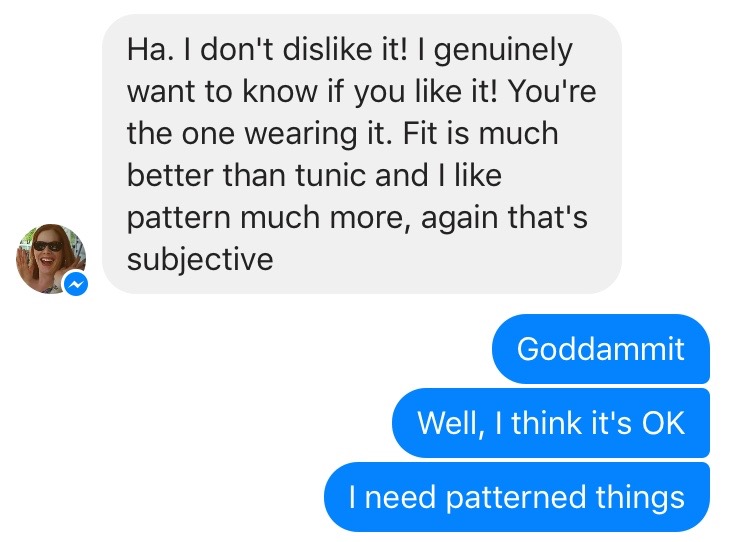 I kept it, even though it's not super.
If you want to try Stitch Fix for yourself, use this link. If you do that, they'll give me a $25 credit, and I'll keep writing these silly fayshun blogs.
Stay tuned for future Fixes!
______________________
Like Avid Bruxist on Facebook.
Follow Avid Bruxist on Twitter.
Read my other stuff at Fat CrossFitter and Baby Happy Pants.