I'm about to spend some time with Dad (post forthcoming, I'm sure), so I pulled up the note in my iPhone where I tap in all of his quips. Behold, I found several that I've collected over the last few months. Happy Saturday, everybody.
Dad, re the county charlatan: He's using a walker these days. Too bad he doesn't walk out in front of a cement truck.
**********
Dad: This black dog. She's giving me peace of mind. I'm giving her peace of mind. We're giving each other peace of mind.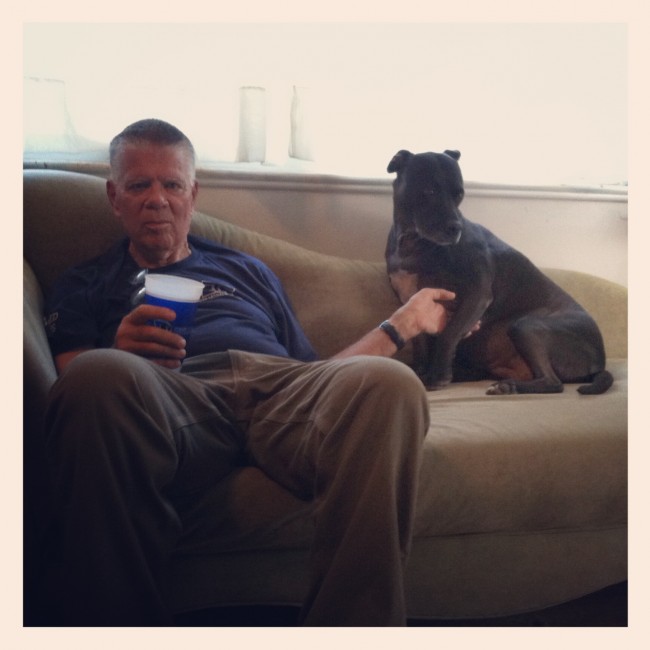 **********
Dad: Are you within earshot?
Me: Yes. What's up?
Dad: There's something interesting on the internet.
**********
Dad: Don't go too far away. I have wisdom to give you.
(later) Well, I guess I've given you all the wisdom.
**********
Dad: I'd probably be better off in life if I let you do all my thinking for me.
**********
Dad (a lifelong atheist): I'm going to say a little prayer.
Me: Ha.
Dad: I've become religious in my old age.
Me: Oh yeah?
Dad: Not really. But I keep reminding myself there are things we'll never know about. We say, "It's all in God's hands." As if we know what that means.
**********
Dad, to the dogs, after a discussion with me of whether democracy works: You dogs always back the right candidate. Me.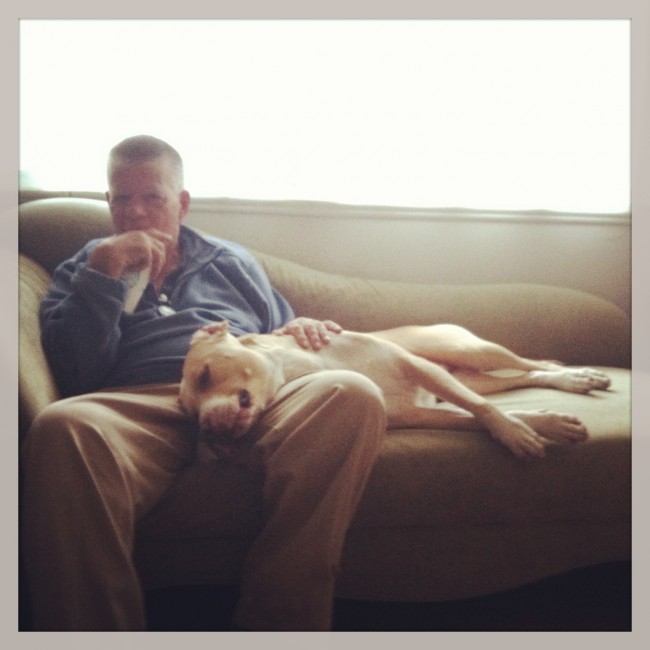 My dad for President! Redford and Violet say so!