If you're new, Tulip's story starts here.
Days 1-13
My friend Nelly keeps Tulip while I go on vacation. Tulip's "mostly good". Except for chewing up that one bra. I offer to pay for the bra on top of the babysitting fee, but Nelly says, nah, it's still wearable. Haha! I've totally done that!
Day 14
Nelly drops her off at my house, and Tulip TOTALLY GOT CUTER WHILE I WAS GONE.
And she's real happy to see me.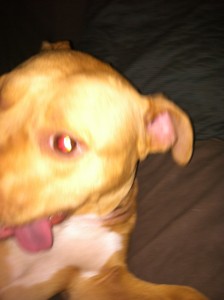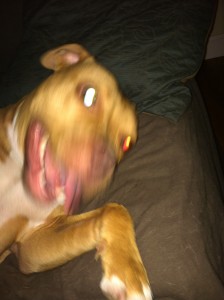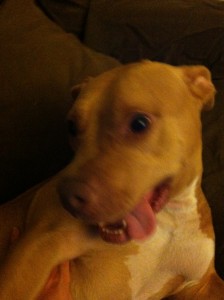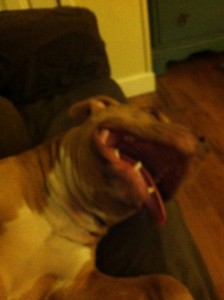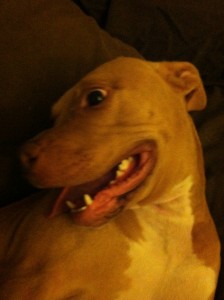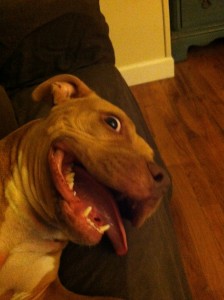 I missed her.