Whenever I see one of these things on Facebook,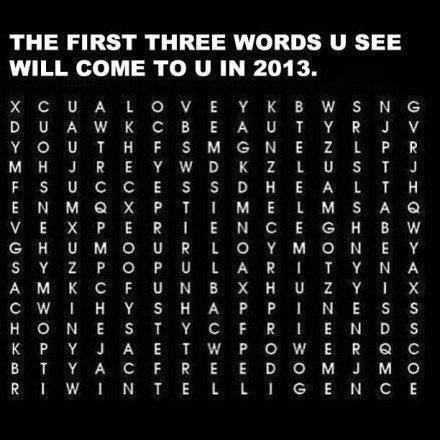 I can't help but want to comment: Ptimelms! and mourloy! and acfreedo! Not to mention mgnezl!
OMG 2013 is gonna be so great!!!1!
What do you see? Bonus if you give a definition. Like, I think 'huzy' is a drunken night after which one suffers no hangover.